Day 1 was busy and long, with the first session at 9:15 and the night ending after…
Don't forget to follow @winedom, and hashtags #winedomatwbc15 and #wbc15 for voices from the conference.
Karen MacNeil
This year's keynote was given by keynote speaker, Karen MacNeil and the conference didn't make us wait. Karen was the first person we heard from after being welcomed and given the run down of how the conference works. Karen's talk, "Breaking In and Breaking Out" was centered around how to make it in the Wine Blogging/Writing industry and followed six key points for bloggers and writers. Her no-nonsense style, dashed with humor, was incredibly engaging and helpful as she talked about things we all should know but can often forget in this age of digital media and quick quick quick.
Whether debating writing in the first or third person or sharing tips for how to approach your reputation, Karen delivered several excellent pieces of easy to digest advice.
MacNeil is the author of The Wine Bible
– a must-have resource for anyone connected to wine, no matter the capacity and is providing all conference attendees with a free copy of her book in e- or hardcover book format. Pretty amazing!
Introduction To The Finger Lakes
Second on the agenda was a great panel of area experts introducing The Finger Lakes as a wine region. This still emerging region, full of soil variety of microclimates, the region is different from many more known regions and produces unique wines. Alan Lakso, professor emeritus at Cornell University, delved into the science of the region – reminding us of the moderating impact of deep glaciated lakes, like 600 foot deep Lake Seneca, and the variety of soils – but in an accessible way that made sense to everyone in the room. Interesting Fact When Considering Finger Lakes Wines: The soils are heavy silt that hold a lot of water leading to strong vine growth. This is why aromatic whites are king here.
Next up on the panel was Hermann J. Wiemer winemaker, Fred Merwarth. Fred moved into talking about the more weather-related issues in the Finger Lakes and applied this to risks and reward. Sometimes winemakers will take a risk planting a premium crop only to take the hit due to brutal cold or excessive rain. But, as the weekend showed: much of this industry, from viticulture and oenology to blogging, is about risk.
The final speaker on the panel was Christopher Bates, who has more credentials than can be listed here. But, like everyone at the conference, was completely unpretentious. He talked a great deal about attitudes, beliefs and challenges, and also risk. A high point of Bates' part of the conversation was Wine Folly questioning everyone's apparent hatred of the hybrid (stay tuned for a longer post on this topic). The panel delved deeply into the region, but also unique attributes of the winemaking community – something that would become even more apparent during my wine country excursion later in the day.
The Fizzyology of Labruscos
For the first breakout session I enjoyed a fantastic presentation and tasting with Bill Whiting and Joe Janish of Banfi Vintners. Lambrusco is a grape native to Emilia-Romagna and also the name for the sparkling wine made from the grape. It is 2,000 years old and its name means "wild vines growing at the edge of the cultivated fields/woods". We learned about the region, the grape in all of its iterations (post to follow) and tasted five including a yet to be released wine. Lambrusco, which was popular in the 70's and 80's and is making a comeback. Tasted wines included:
FB ~ Metodo Ancestral
Described as having a "fresh, fruity aroma. Dry and velvety texture with a refreshing tart finish." The finish was amazing and unlike many other wines. It is a red grape but the color is closer to a rose, and while it's a bit sour (in a good way) tasting it with a good parmesan will round out the flavors brilliantly. Also great on its own.
Ottocento Nero
A beautiful inky red "with violet reflections. Aromatic bouquet with a lively fresh fruity taste on the palate." This wine was surprisingly fresh and light on the palate – in deep contrast to the color. A favorite of the day.
Lambrusco Rose
Another beautiful light colored wine described as "light, fresh, and delicate. Fruity and approachable with a natural frizzante." Some very cool things are connected in this wine – mainly that it is produced by a cooperative of about 800 farmers that started as a mere nine. I'll post more about these types of communal wine experiences later, but basically this allows for higher pay and accountability between the winemakers and farmers and fosters a sense of community. Something else to know? This is a great wine to use as the base of your sangria.
Lambrusco
This award winner touts accolades like scoring 91 points at the San Diego International Wine Competition along with a Gold Medal. It's "soft, breezy and eminently quaffable, with a light, natural frizzante."
Winedom often posts about the French Paradox and other health benefits of reds and Lambrusco is a wine to add to your rotation if you want to take advantage of a wine with high polyphenols!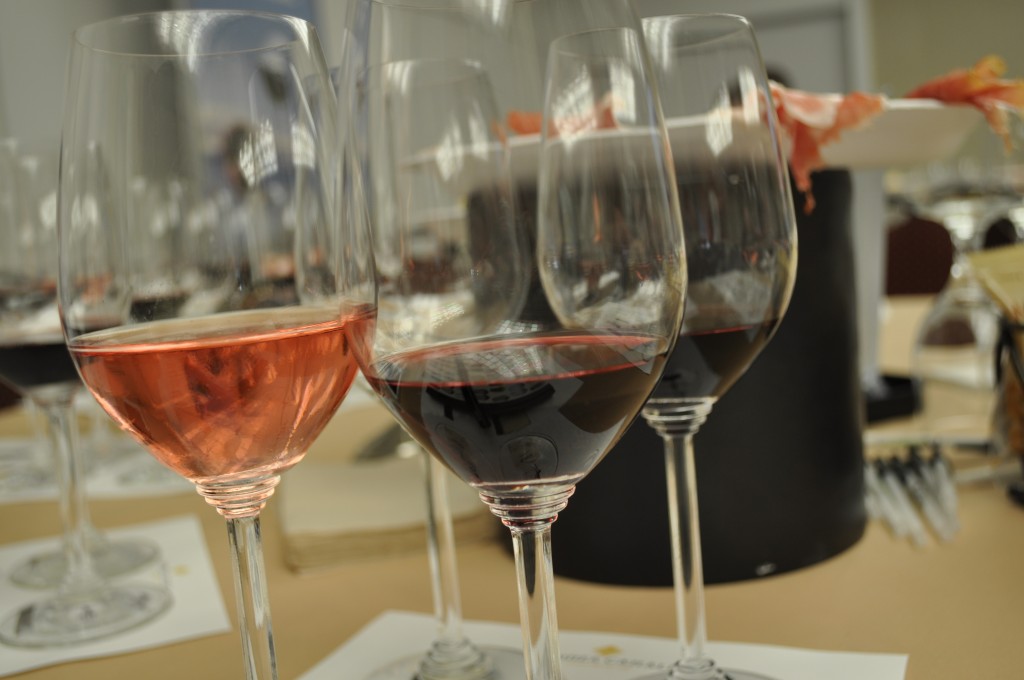 Live Blogging – Whites of the Finger Lakes
Each Wine Bloggers Conference includes speed tasting of wines – a chance to taste and interact with 10 different wines from different vineyards and meet various professionals connected to them. I live-tweeted this event @winedomcom.
Mystery Buses – A Favorite Part of the Wine Bloggers Conference
Ten buses, no information – jump aboard and see where you end up. I took a smaller bus because I was a single and they had room for one more. I ended up picking right – the only red wine excursion. Even better? The property is shared with Finger Lakes Distilling which was a bonus. We were welcomed by Alexandra Doniger, Assistant Wine Maker of Hector Wine Company, and Phil Arras of Damiani Wine Cellars. How did they welcome us? With lots of bottles of bubbly for our group of about 14 people. On the drive we learned about their vineyards as well as the surrounding vineyards. The Finger Lakes is a true community of wine professionals and the camaraderie was clear. The site was beautiful and I enjoyed my evening immensely from my rye whiskey and wine cocktail, to the tour to the amazing dinner that was paired with 12 wines to taste.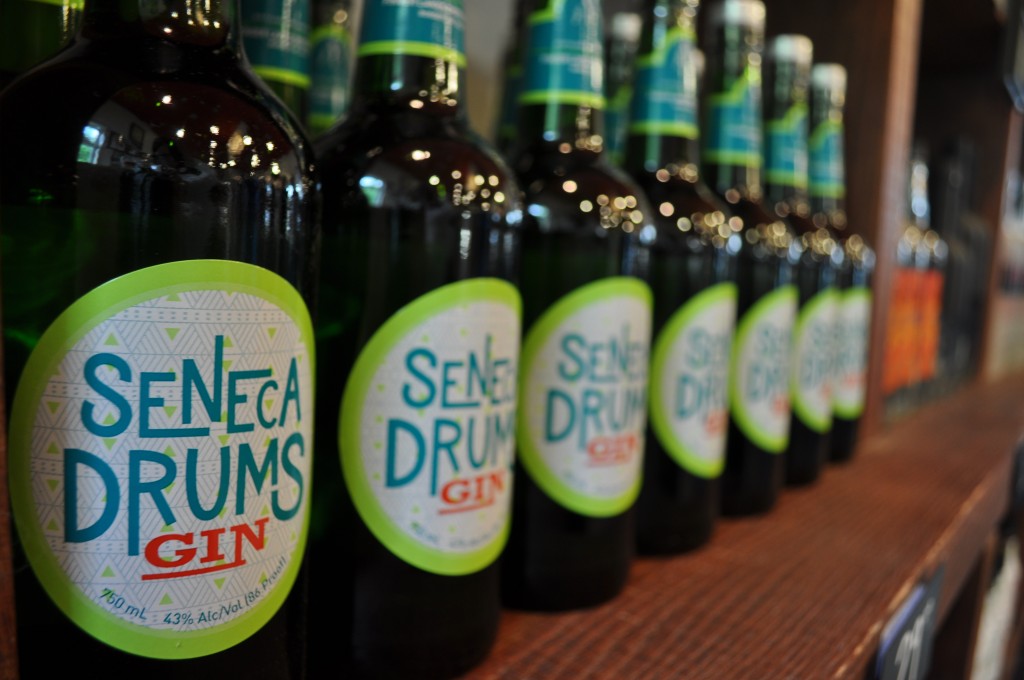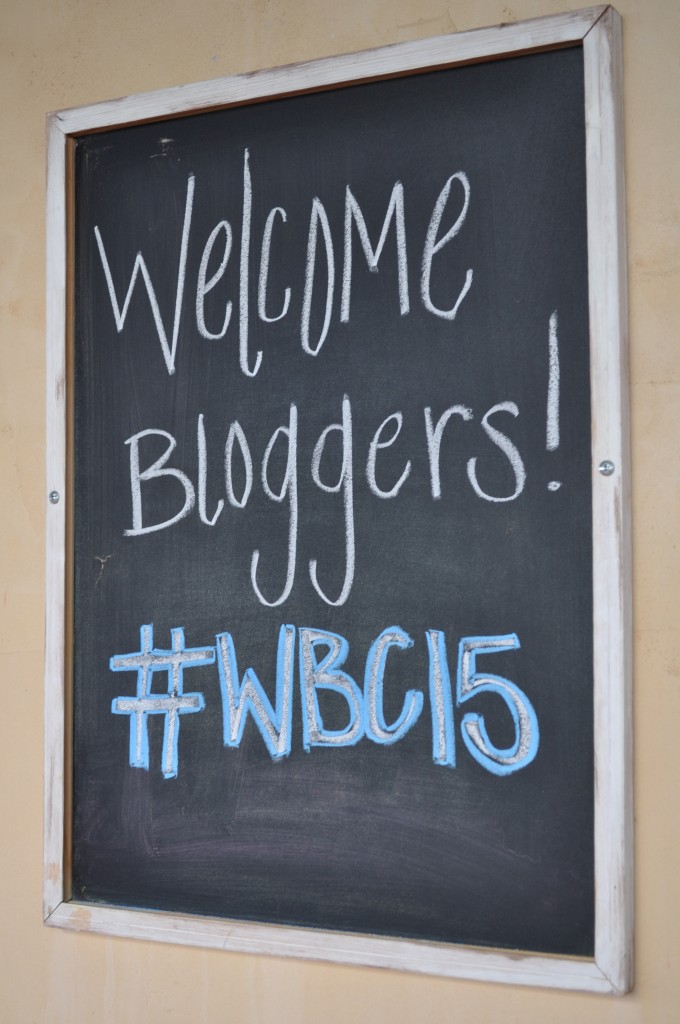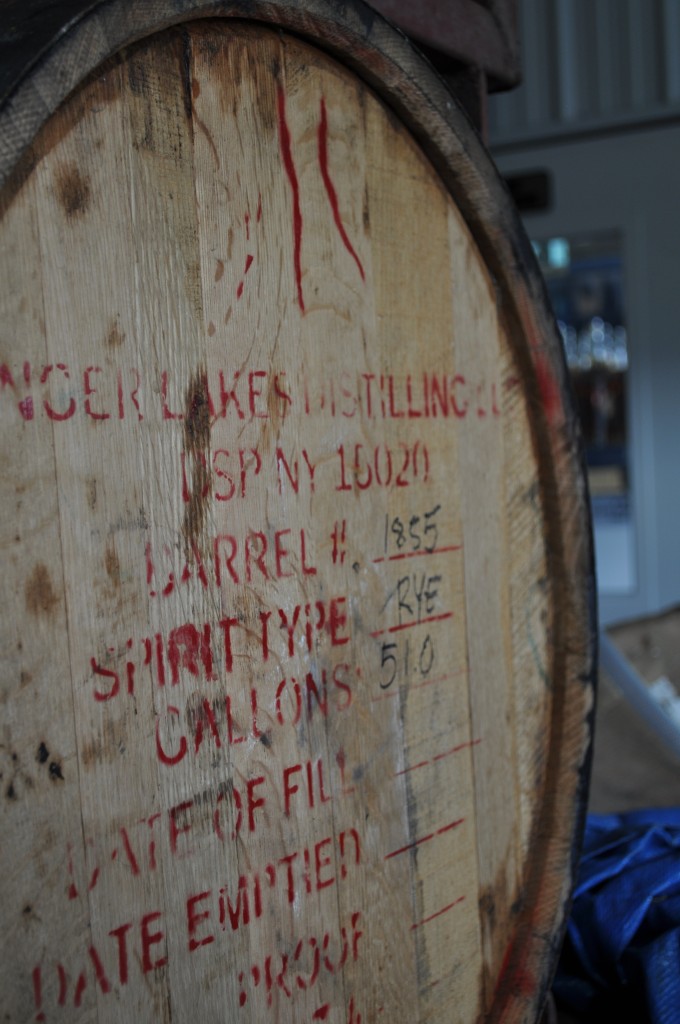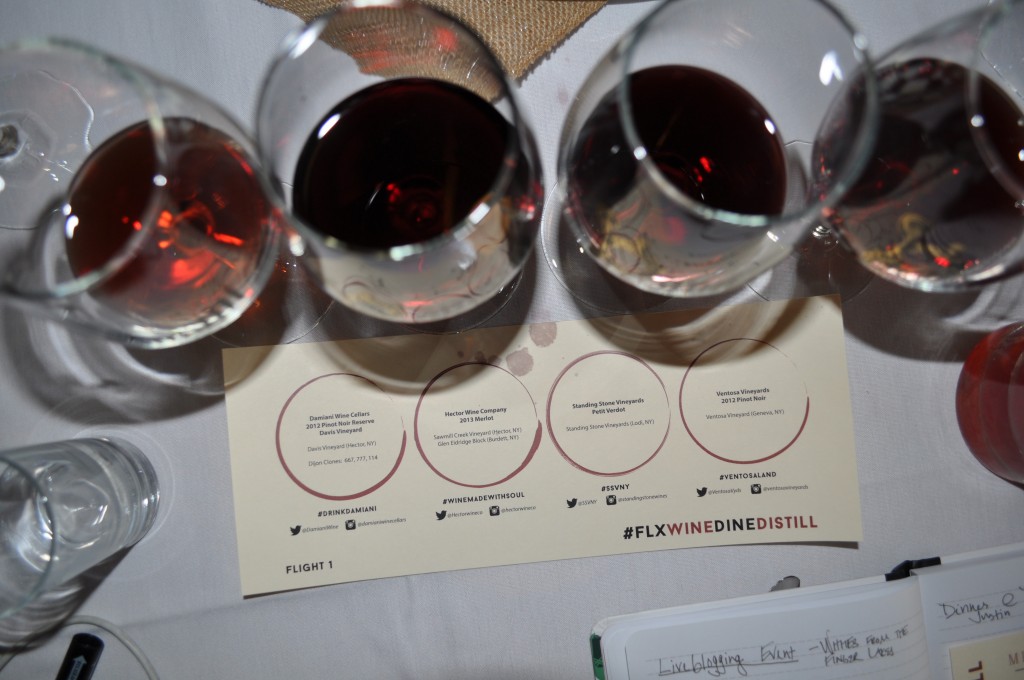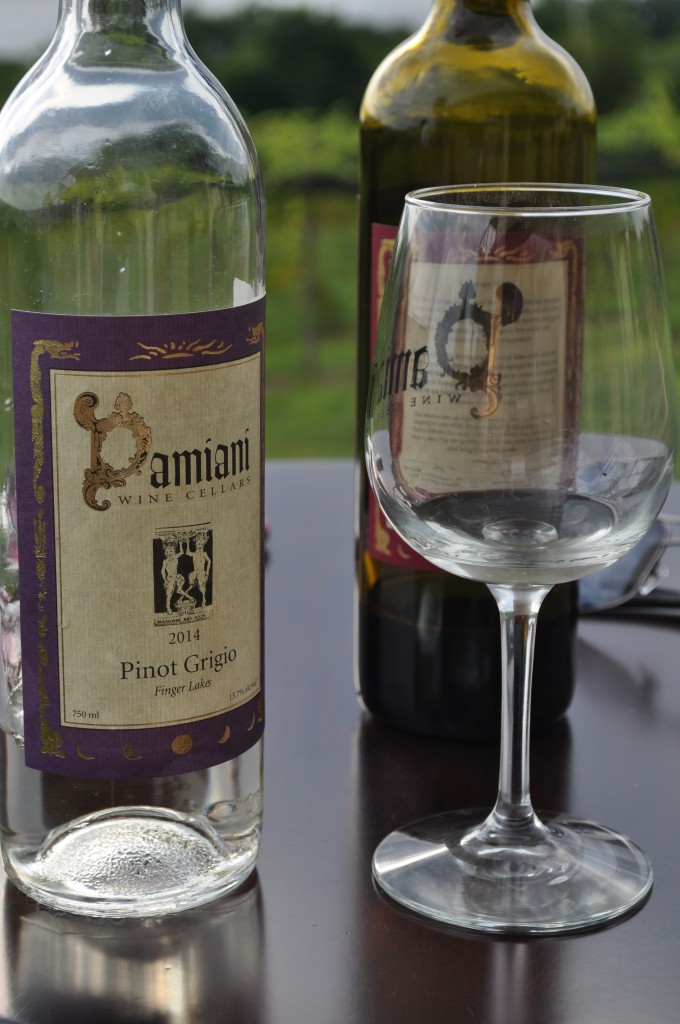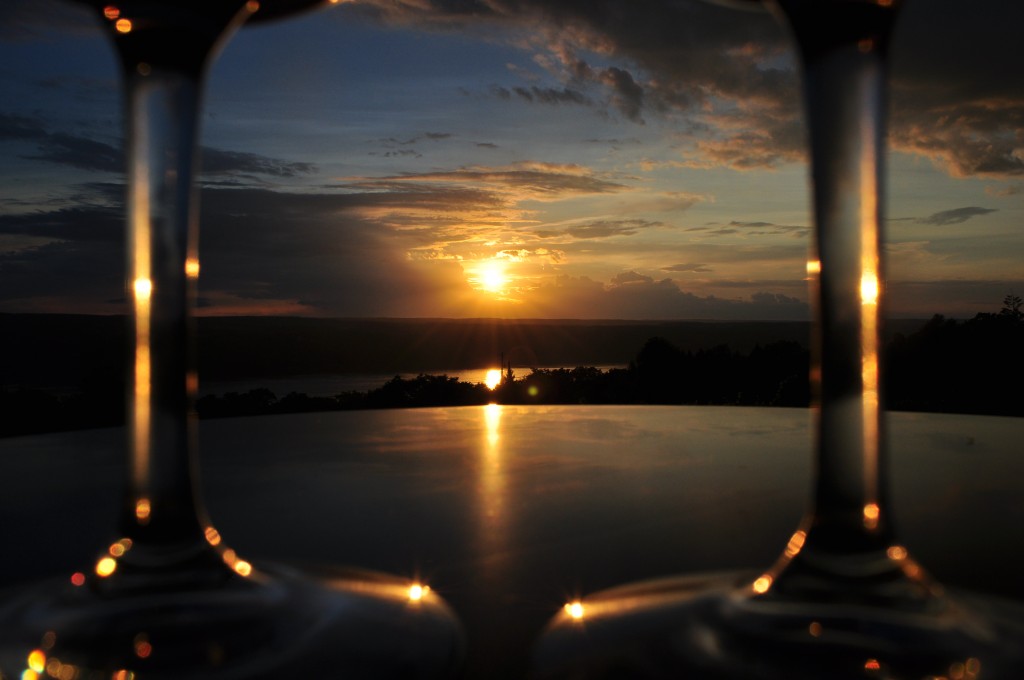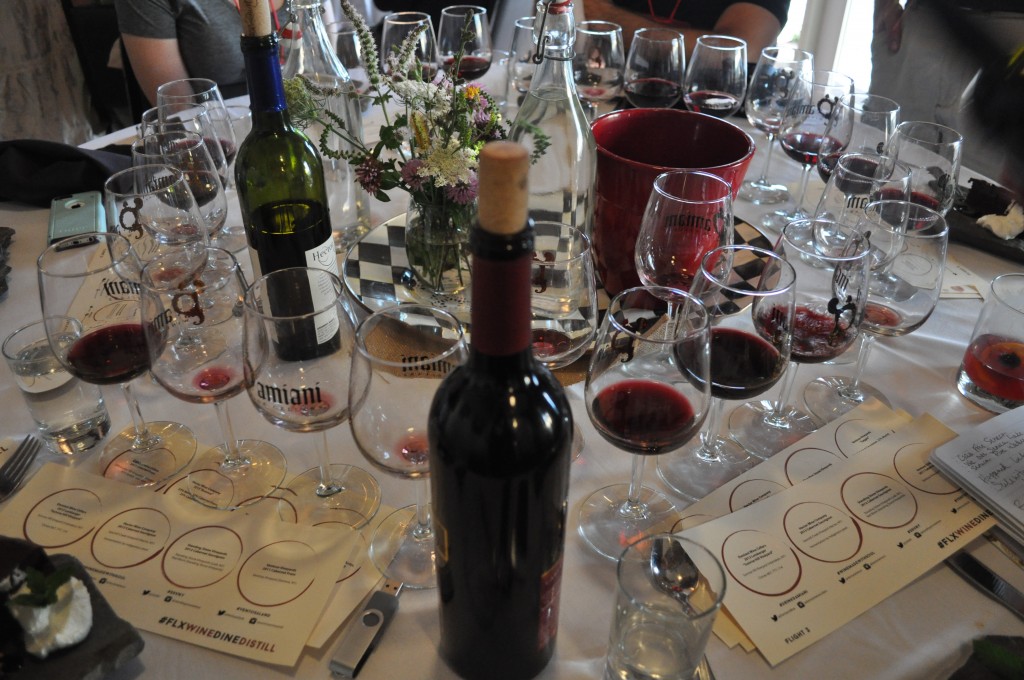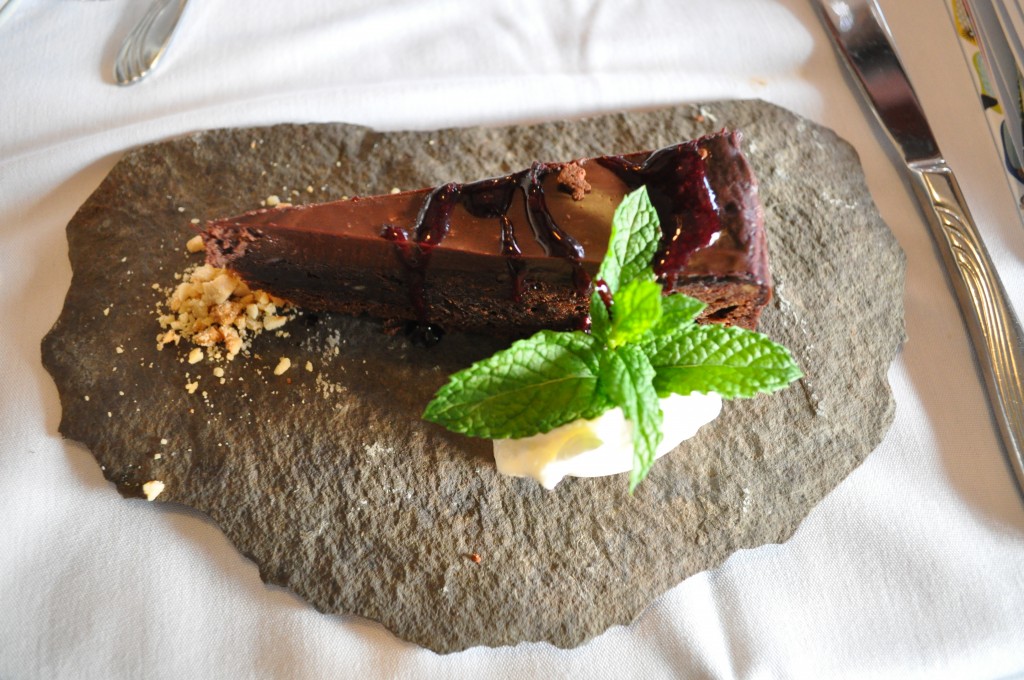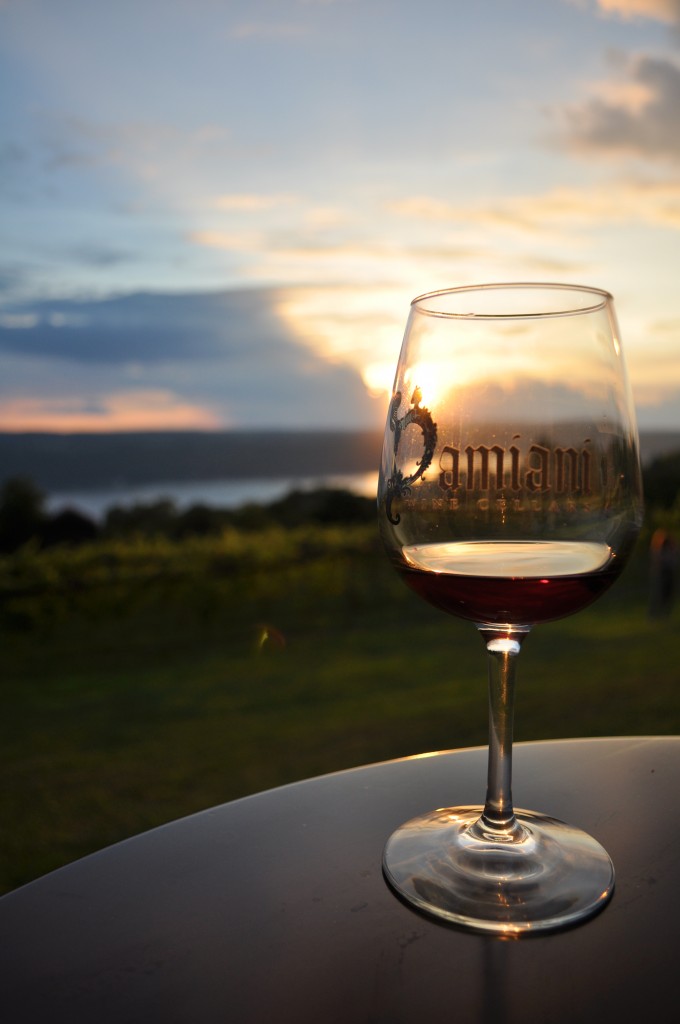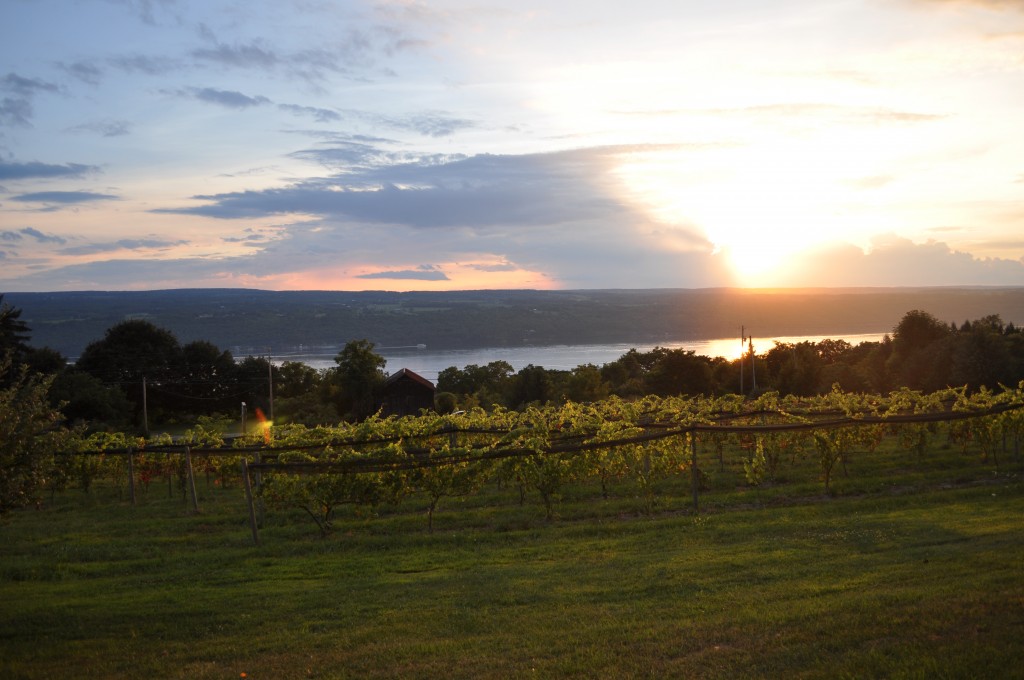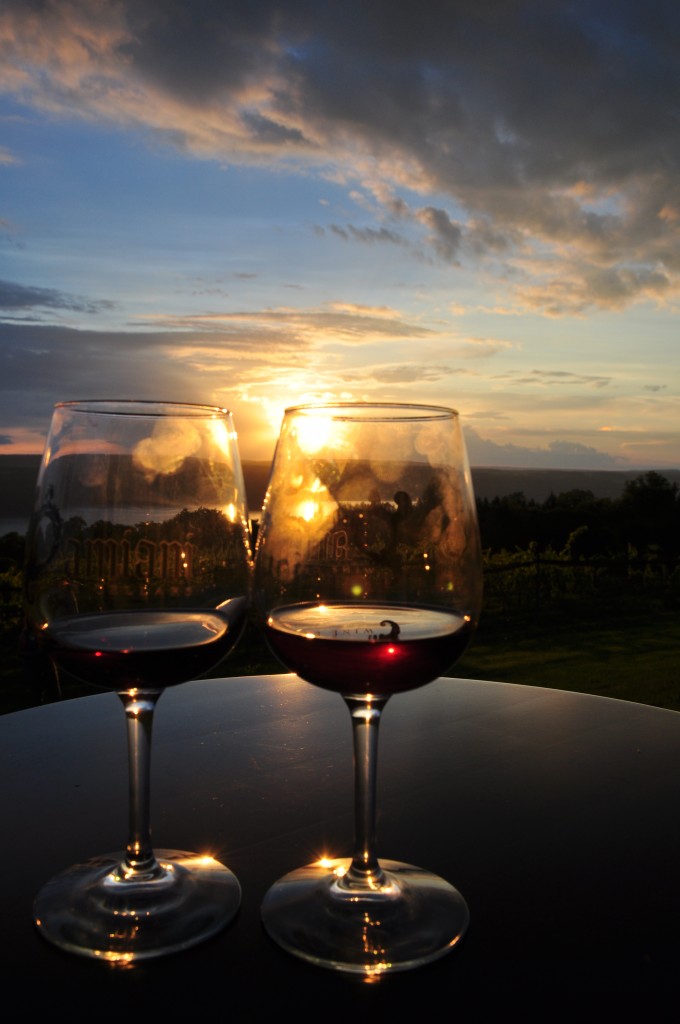 Clearly I was photo happy. But this is beautiful wine country and after a day of talking about and learning about the region it was amazing to take it all in.
Stay tuned for a recap of Day 2!