Whether you own a restaurant, have a wine room in your home or simply want to highlight some of your favorite bottles (or your full collection), having a wine bottle rack that matches your style is a beautiful addition to any space.
Here are ten options for creating a wine-friendly space.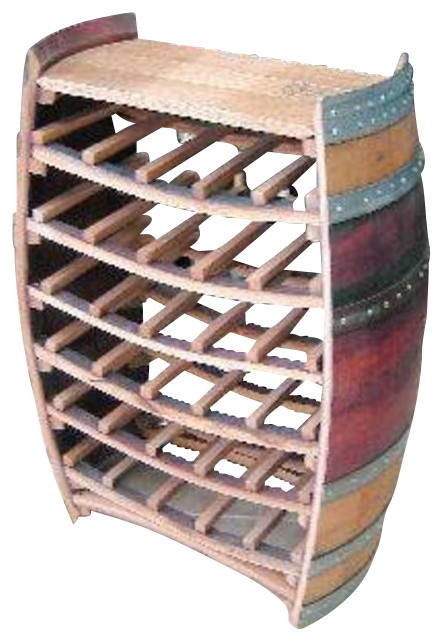 This design, available from Houzz, uses reclaimed oak wine barrels to offer a larger display for 36 bottles.  The countertop allows for keeping the open bottle as your guests enjoy something from your collection.  A versatile piece this could fit in a tasting room (consider using several as tables for two), restaurant, your dining room or, as a gorgeous touch, the deck of your boat.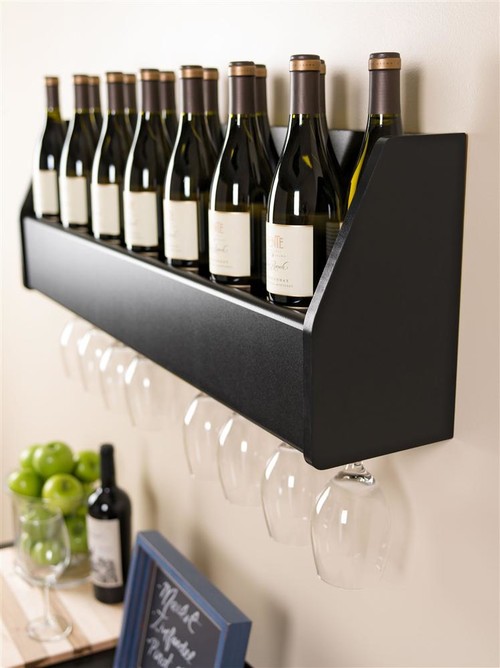 The floating shelf has been a stylish touch in contemporary and traditional spaces for years and ivgStores has brought the simple, but tasteful, look to wine racks.  Add this to a wall above a bar, to your wine room above a larger rack or anywhere else you're likely to pour wine.  With wine and glasses together this piece is not just gorgeous, it's functional.  Perfect for someone starting out in a small urban space or for the wine expert who wants to have a few favorite vintages on hand.  If you're a DIY kind of wine lover, consider weatherproofing this and attaching it to a deck or other outdoor space for easy pours while entertaining.

If you're a DIY type you can easily reclaim a wooden pallet to make a variety of gorgeous wine bottle racks.  And, if you're not DIY, there are plenty of DIY folks out there who make these and sell them through reputable sites, the best being Etsy.  This look can range from polished and chic to a more rustic look perfect for a basement, vacation home or beach cottage.  Use Pinterest, YouTube and Etsy for ideas and let creativity take over.  Many artisans on Etsy will do custom design work so you can even mix and match your favorite features of a variety of pallet racks to create the perfect unique piece for you.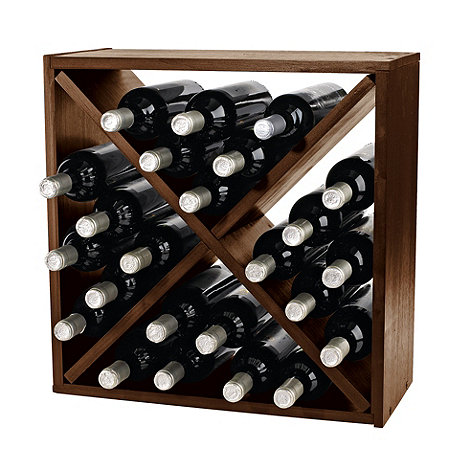 Available online and in stores in a variety of colors, woods, materials and finishes, cellar cubes provide a classic way to store your favorite bottles.  And the best part?  If you love the look but haven't quite built your collection you can still use this with a few tweaks so that it doesn't look empty.  Because of the dividers you can use as few as one for holding wines and then use the others for a variety of things: glasses, wine tools, small plates or a few pieces of ephemera.  Consider this as an end table, coffee table or the centerpiece to a wine room – just place some comfy chairs around it and you've gone from ordinary to wow in a few minutes.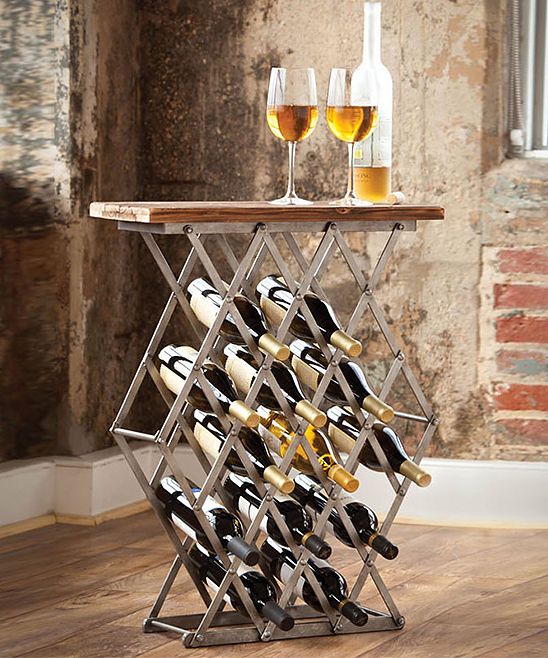 Perfect for small spaces or minimalist decorating, racks of this style provide more storage than you might think upon first glance and provide space at the top for open bottles, glasses or a small cheese plate.  This is perfect for bringing to a summer home and then bringing back home at the end of the season or as a corner piece in a small room.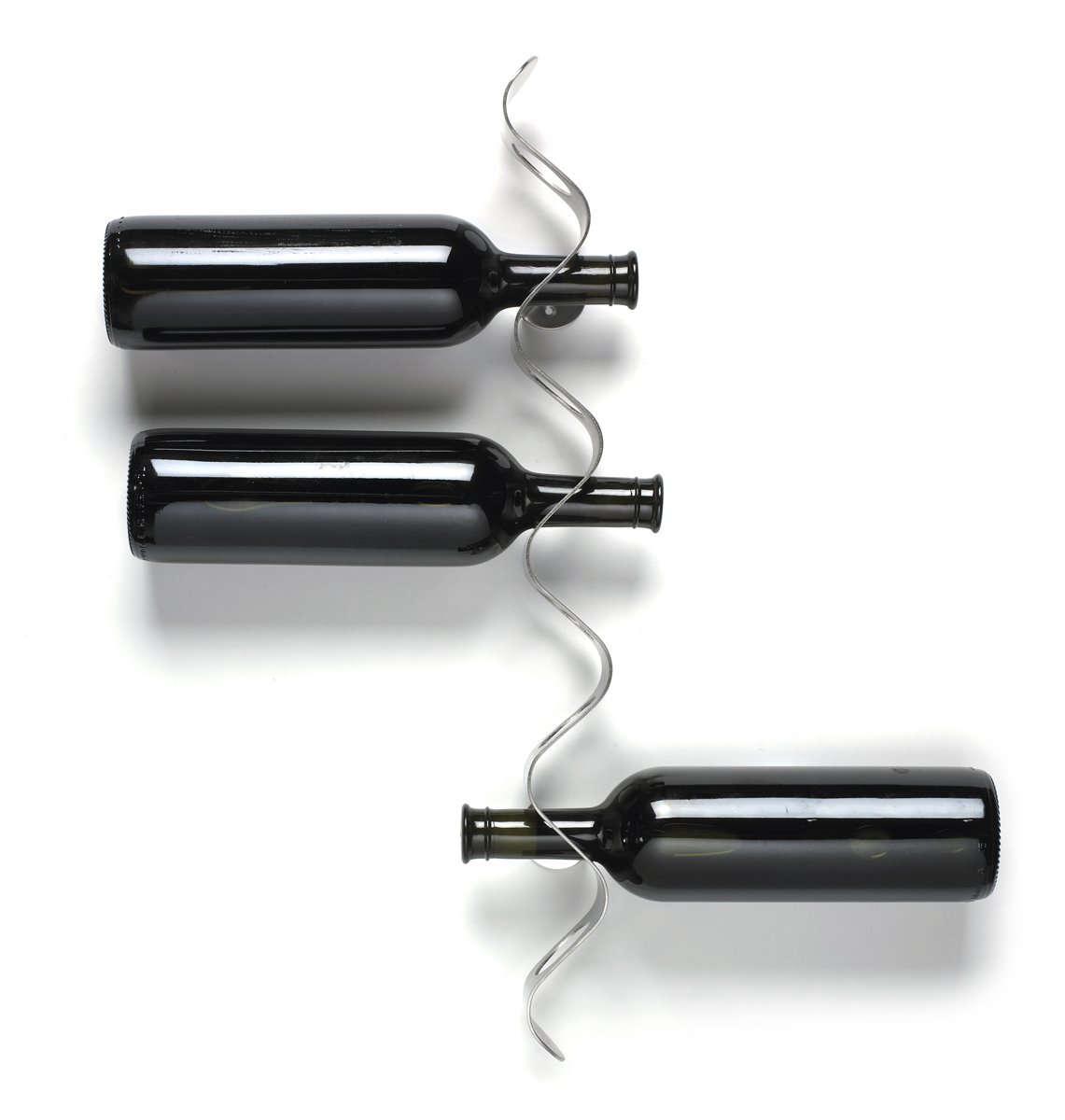 If space is at a premium or your wine collection is small, consider a wall-mounted, simple rack like this one.  It is classic and elegant while also economical.  Perfect for young wine lovers or those paying a premium for rent in the big city.  Love the look but have a more advanced collection?  Consider mounting this above a larger storage rack and using it for your go to bottles.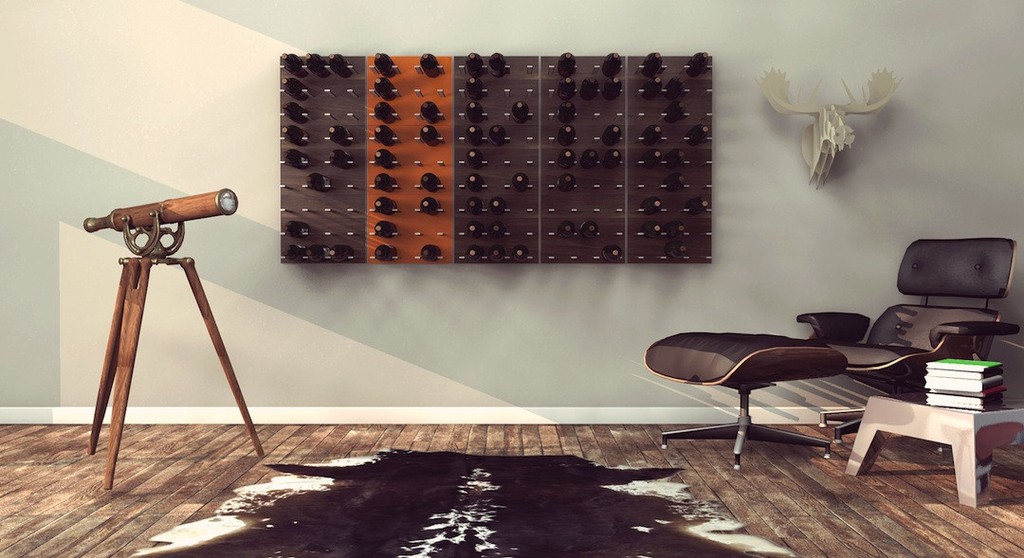 Wall-mounted racks are a great option for both large and small collections and can easily be grown to meet your collection's need.  My mixing colors, you can create a beautiful wall display for your bottles that matches your decor and is appealing.  While minimalist and monochromatic, this can replace wall art and no one will realize it's missing.
A minimalist take on wine racks, the bent wood and thin cables allow you to hang a few bottles in a simple line or, if you're inclined to do something more modern, arrange bottles at a variety of heights and depths for a cellar anywhere in the room.  Perfect in a small kitchen, or with an open loft-like space, this simple design can be changed both in set up and size to suit the needs of any wine lover looking to display a variety of bottles.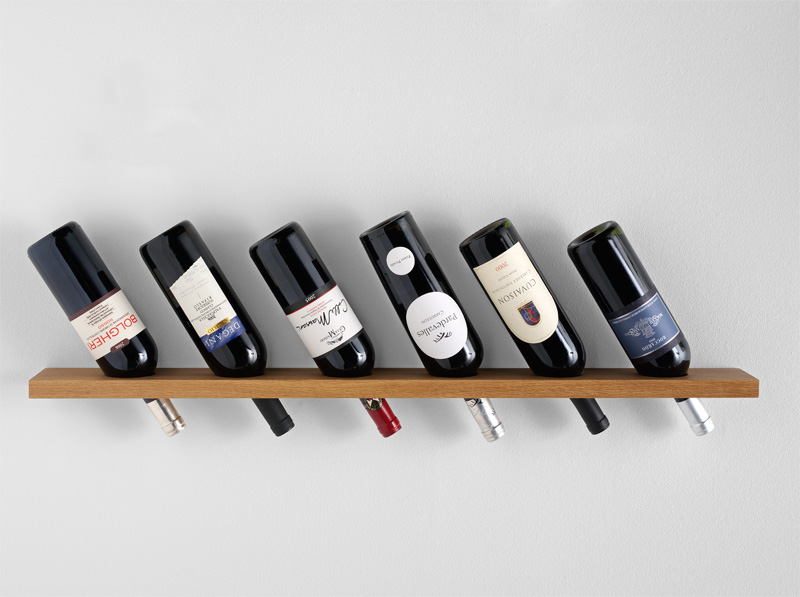 Beautiful in the simplicity of its design, this is the perfect rack for an in-home space above a wall mounted bar, in the dining room above the wet bar or in a restaurant or tasting room.  Store a few bottles at an angle and draw eyes to some of your prized bottles – from a well-known auction find to a new boutique wine from that little place you discovered while lost on the back roads of Spain.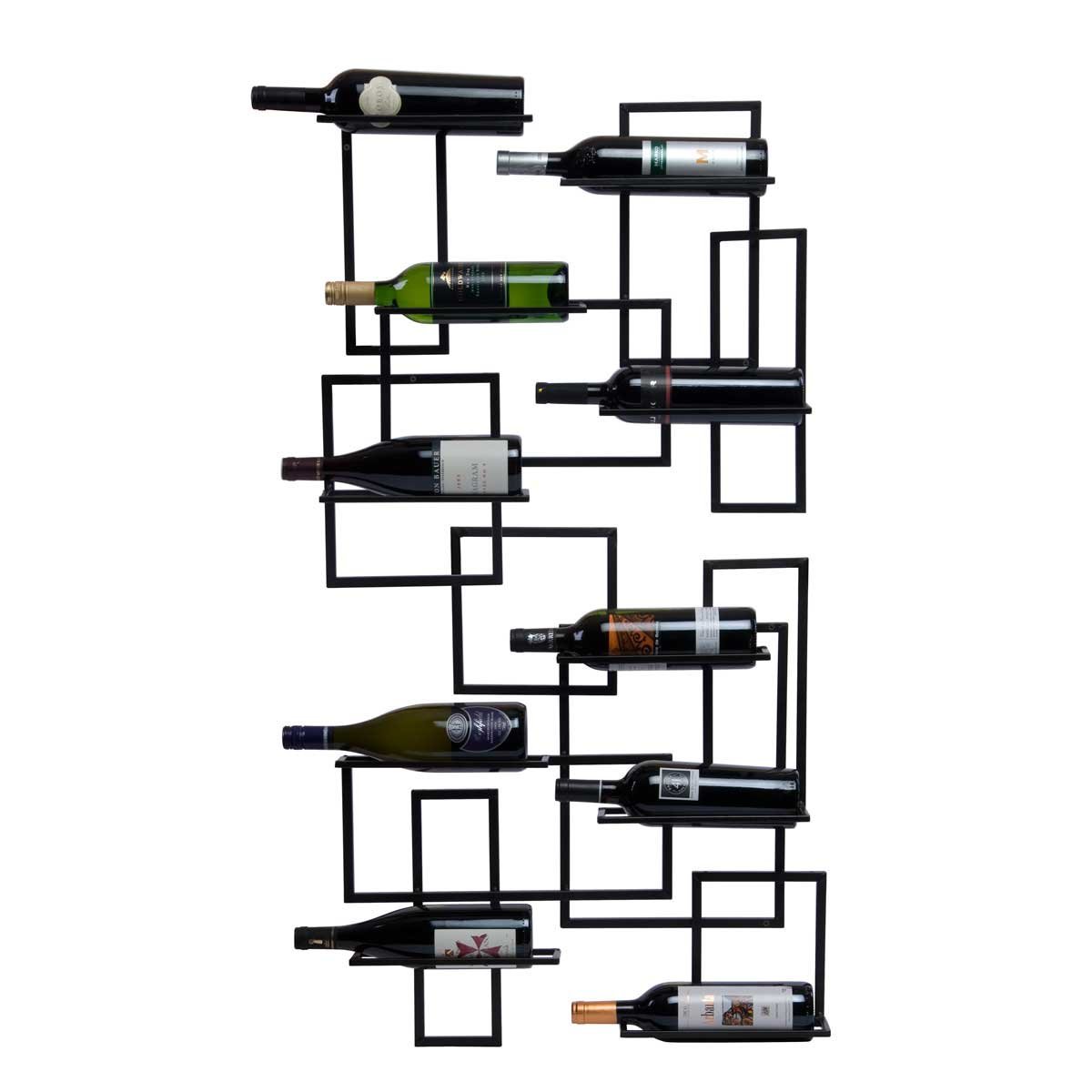 Consider using geometric wall art (and a level!) to display your wine in a simplistic but tasteful way.  The options are limitless with many online ideas for how to incorporate wine into an almost art deco display of bottles.  For extra pop, consider using bottles with more colorful labels to really make your wall pop.  Perfect for a few special bottles or small collection.
No matter your taste, there are many options for storing your wine that are tasteful, versatile and will fit into your space from the tiniest of downtown studios to the largest restaurant or event spaces.  For your ease of use – consider visiting the dedicated pinterest board of these ten racks – it's a great place to start exploring.