Day 2 of the Wine Bloggers Conference was another mix of wine education and tasting.
The Business of Wine
I kicked off the day with a panel session. The panel was moderated by Marcy from Between The Vines and was made up of Monika Elling of Foundations Marketing Group, Leann Froese from Town Hall Brands, and Zach Milne-Haverty of Beverage Trade Network.
Mixing bloggers, distributors and others for this talk allowed for perspective and voices to be heard as we tackled everything from the importance of social media to the need for us to challenge our preconceived notions – a common theme threaded throughout our three days. The takeaways from this session were innumerable. A few highlights…
Demographics, Psychographics, Generations – Stop Thinking Definitively
Millennials are generally fickle, don't necessarily stay loyal to a brand and are more likely to buy wine as gifts instead of for themselves. That's something we've heard again and again. The problem? There are other millennials. Millennials who are at the older edge of the category and are confused as to why they're no longer called Generation Y (like Zach). And this sums up the points made perfectly: we can't even decide what to call the groups, never mind apply an entire group and their tastes, trends, habits and needs based on the year they were born. Another example: The late Gen Xers who've forgone having children and do not fit with many of the blanket Gen X attributes. Another anomaly? Despite millennials being hyper-connected electronically, they also feel a connection and foster relationships, something we forget. So, what do we have to understand?
Social Media Is Not As Simple As A Website And Twitter Account
One of the best takeaways from the session was the reminder that vineyards, winemakers and distributors are phenomenal on the viticulture and agricultural side, but need help with the social media side. Not just regular, consistent, quality updates, like Madeline Puckette would tie in during our final day, but truly understanding how to use social media. Monika and Leeann both pointed out the common problems they see: websites that aren't user-friendly, not understanding content in the digital space, and not being trained marketers. Whenever possible, it seems, social media should be the job of one dedicated person or given to a firm. Essentially, as Zach stressed, someone who understands how to use all of the data and use it to grasp a broader base.
The session was an excellent discussion between both sides of the table – industry and bloggers – and many participants offered opinions as consumers. We must change how we look at consumers and understand that while "the digital space plus content is an art"… "offline has to come into play." And we must look at behaviors based on our social media and website data rather than one size fits all descriptions of the generations.
Women In Wine
During Karen MacNeil's keynote during Day 1 she mentioned that wine was ruled by men when she got into the business. Of course this made her someone we all wanted to hear from in this particular panel session. She was joined by Stevie Kim of Vinitaly and Meaghan Frank of Dr. Frank Wines. Each woman brought a unique perspective to the panel with Stevie also having a perspective as a Korean woman. The conversation, which the session was, included comments from conference darling Madeline Puckette (Wine Folly) who's business partner is a man (she doesn't feel gender issues in their partnership) to industry insider men who pointed out that while most men seem to be in the power positions, it's women who are doing the writing so there is also unbalance there. Half jokingly, one of these wine blogging women audience members pointed out that yes, women cover the side of the business that doesn't make the big bucks. For a session that could have been tense, or dripping in faux-feminism, the conversation was enlightening, data driven, and filled with strong voices of women who are interested in changing the makeup of the power positions in wine, and educating others on the importance of diversity and acceptance.
Wines Across The Andes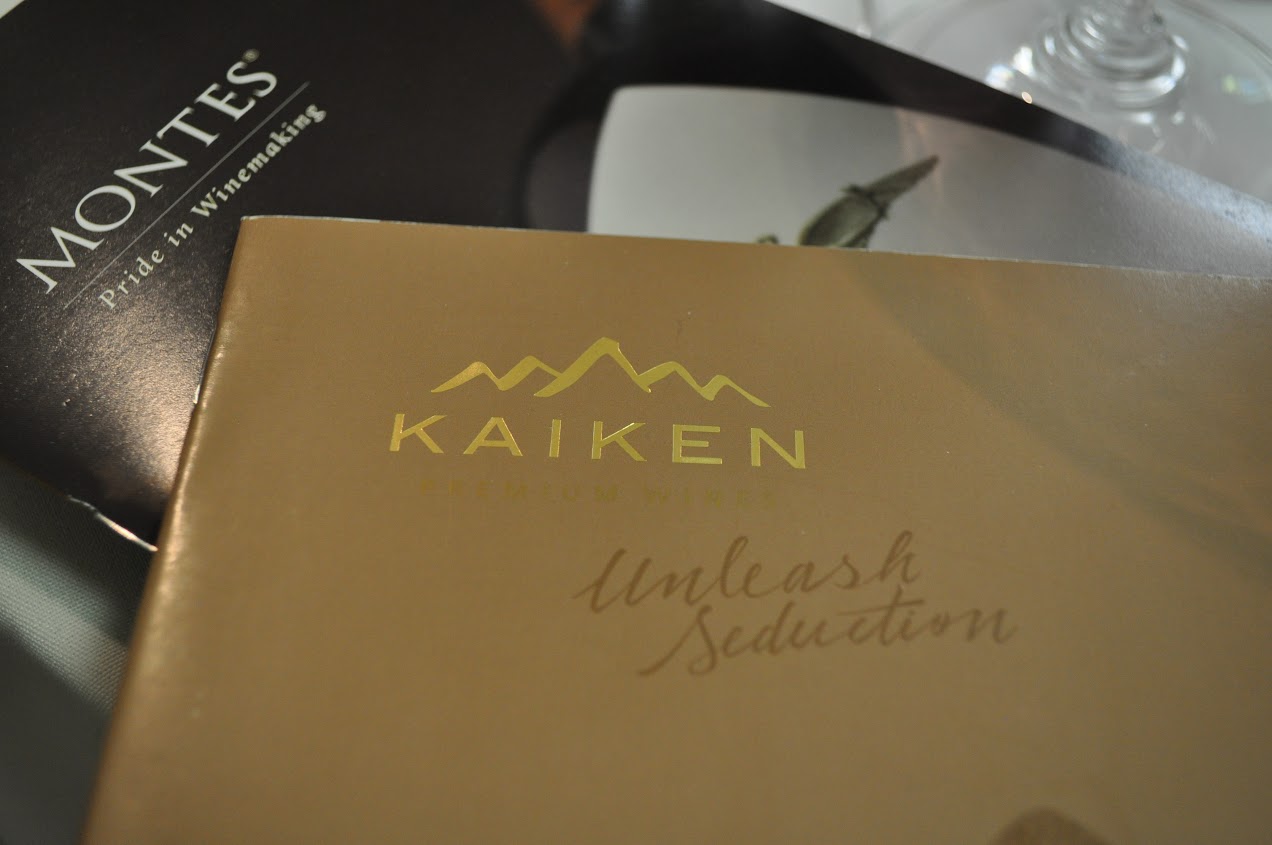 While I live tweeted most of this session, it wouldn't be right to not include the excellent education tasting I attended, put on by second generation winemaker, Aurelio Montes Jr. of Kaiken Wines. Montes is a Chilean but makes wine both in Chile and Argentina – which are two very different places – and takes advantage of highlighting the character of the various terroir. Here's what everyone should know about wines from these regions:
Chile is essentially a geographical island with colder growing climates due to the ocean on the west and the mountains on the right.
Argentina is either flat or mountainous, allowing for huge differences due to altitude.
The farther north, the warmer the climate due to its position in the southern hemisphere.
What We Tasted
Six wines, two white and four red, were on the menu and each was a brilliant study in terroir. We began with a 2015 Torrontes. Montes spent significant time working with this particular wine to make sure he liked it after finding early runs to be overpowering in both sweetness and bitterness. This is not a problem now with its nose of orange peel, pineapple, and dried flowers. It is fresh and young in the mouth and would pair best with something life and creamy or a fatty fish. A great vegetarian option would be to enjoy it with pasta and a blue cheese sauce.
Moving on we tasted the Sauvignon Blanc which brings one word to mind: PEPPER. From a green bell pepper on the nose to a vegetal taste of green bell pepper and saline throughout this wine tastes like a spring day near the ocean. The taster next to me pointed to hints of jalapeno that were subtle in the nose – they made it more complex. Young in a very good way (from someone who generally does not like young or vegetal wines).
After two distinctly delicious whites it was time to move to the reds – the wine most of us think of when Chilean and Argentine wines come up. First up was the Cabernet Sauvignon from Mendoza. The area has clay with good drainage and while there is low production the result is a beautiful wine with fruit on the nose and spice in the back.
After the Mendoza Cab Sauv we switched to another Cab Sauv but this time from a chilly climate.
My favorite of the tasting was the Carmenere using grapes mostly from the Chilean coast. This cool area gives the wine a more spicy, vibrant and pleasantly acidic taste balanced by elegant, soft tannins. The best pairing here is a delicious steak that will be enhanced by the thyme, blueberry, rosemary and dark fruit character of the wine.
Kaiken and montes are another example of an ethical winery – stay tuned for an in depth post about this trend in the wine world.
Wrapping Up
The rest of the day was full of networking, dinner, gorgeous glass and the announcement that next year's conference will be held in Lodi, near San Francisco.