When you love wine, it's not too far-fetched an idea to consider checking out tasting rooms when you travel. A trip to New York City, Rome or any other metropolis can be broken up with a few hours drive outside of the city to check out some of the best tasting rooms in the world. Consider these ten and see if they align with places you'd love to visit – you won't regret it.

HALL Rutherford, Napa Valley, California
An underground tasting space is the highlight of a visit to Napa's HALL Rutherford. Limestone, reclaimed bricks from Austria and an impressive collection of art make for a beautiful aesthetic but what steals the show is the chandelier. The room is located directly below the vineyard and the chandelier is modeled after the root system of grape vines. Highlighted with Swarovski crystals numbering about 1,500 it ties the room and experience together perfectly.
Lopez de Heredia, Spain
Don't let the old school reputation of this traditional Spanish vineyard fool you – its tasting room is spectacular with a modern aesthetic that offsets its cellars. Using bits of The World's Fair and the design genius of Zaha Hadid to mix new and old, the tasting room, Lopez de Heredia is located about an hour west of Pamplona (three hours north of Madrid), is worth seeing during a trip to Spain.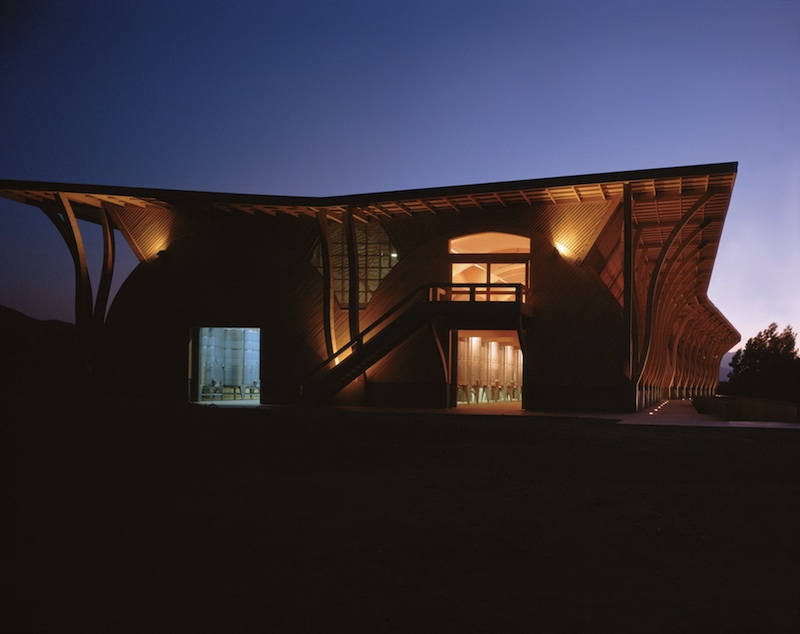 Wood's not just boxes and angles. Jose Cruz Ovalle has used the organic material to develop a pavilion tasting room for this vineyard's tasting room. It's curves hug you as you taste phenomenal Chilean reds in a room that resembles the curves and dips of the vines and barrels used in the wine-making process. The vineyard is only an hour sound of Santiago.
Carlos Pulenta, Argentina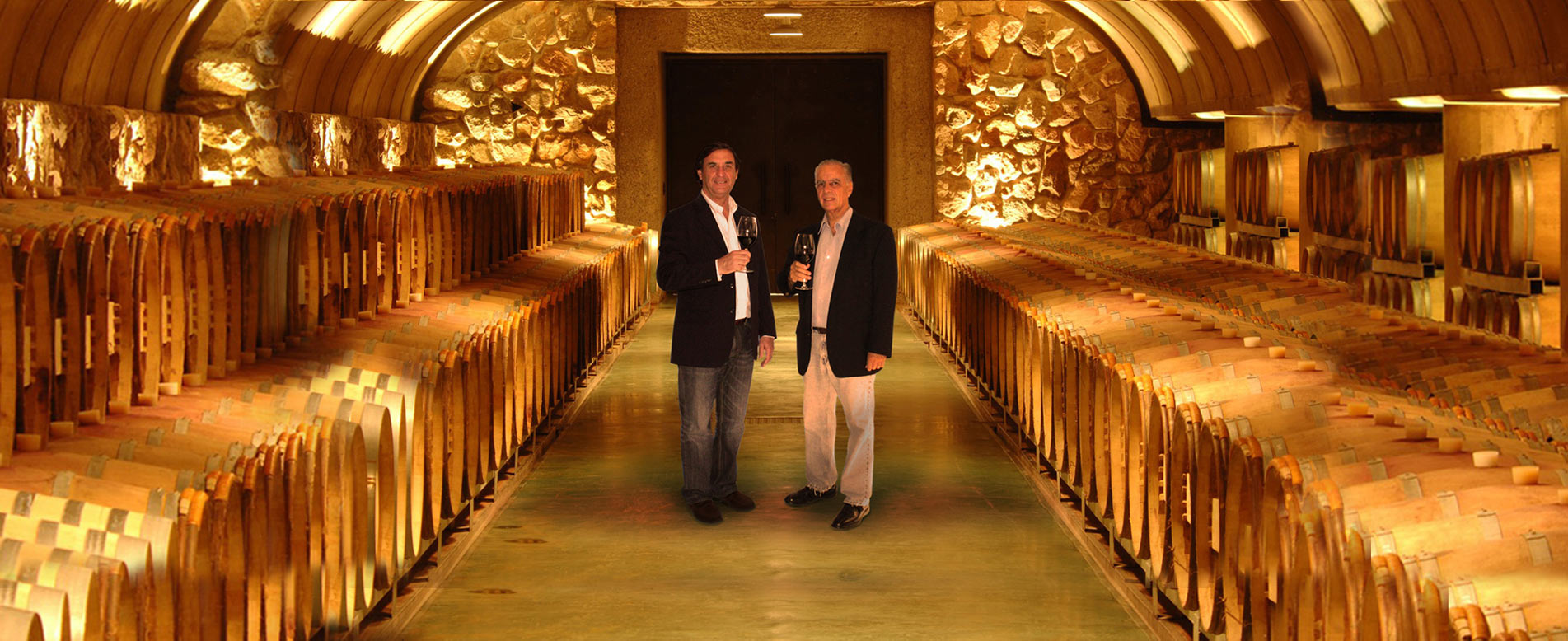 Natural stone reminds you that you're in a tasting room at the base of the Andes and the lofty ceilings bring an elegance to this tasting room. In existence since 2002 this vineyard is turning around the area and making it a destination for wine travel. There are excellent resaurants in the area and a hotel right at the vineyard. This is definitely an area worth checking out for the wine as there are many vineyards here and in nearby Chile.
Heron Hills, Finger Lakes, New York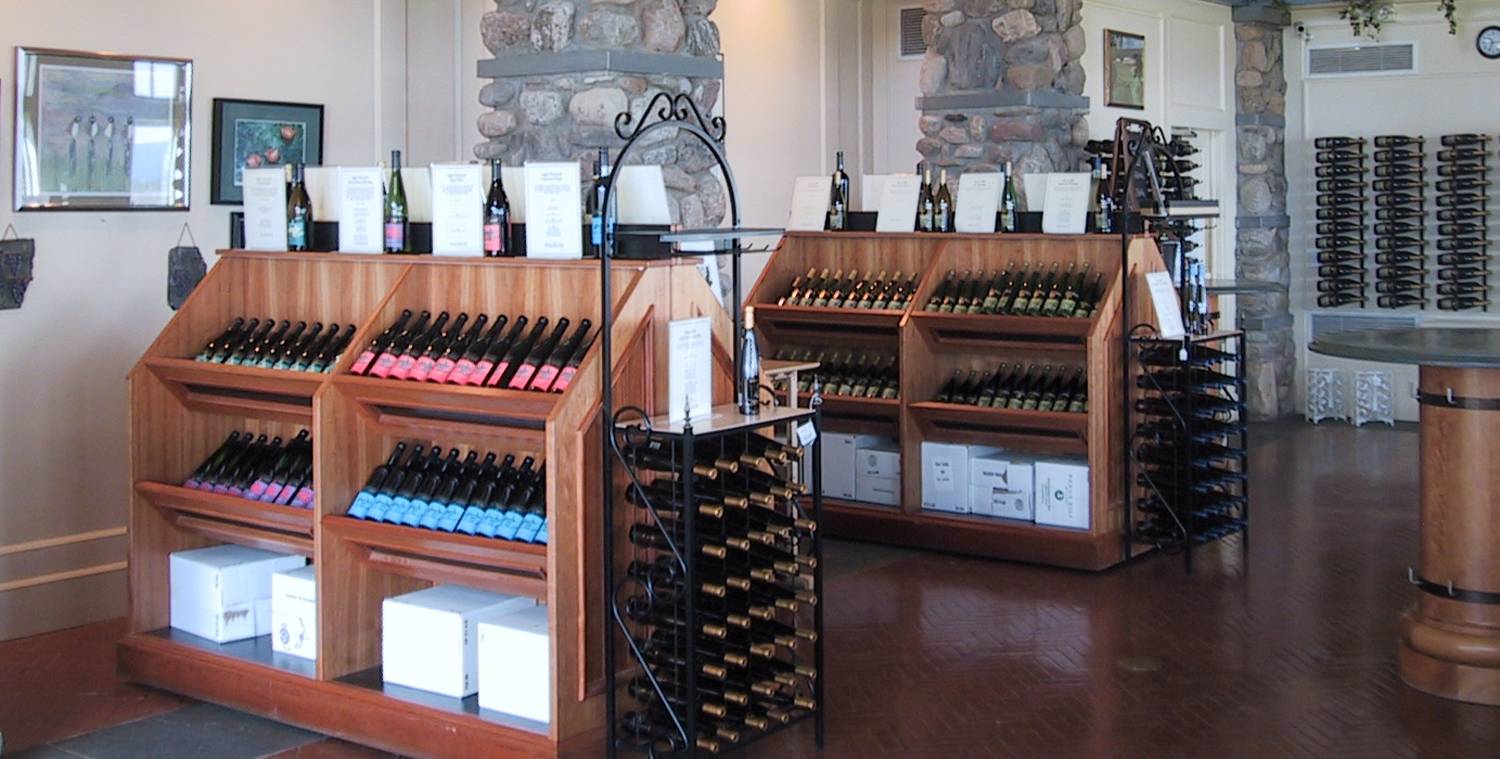 With lake views, this winery is nestled into New York's wine country and gives you access to several other vineyards. The mix of traditional farm and Greek Revival design (both of which are popular in the area) create a warm space for tasting the region's favorite whites. Reds are also sometimes available, although not as readily. The Finger Lakes are home to several vineyards and funky college towns with Ithaca only about an hour away.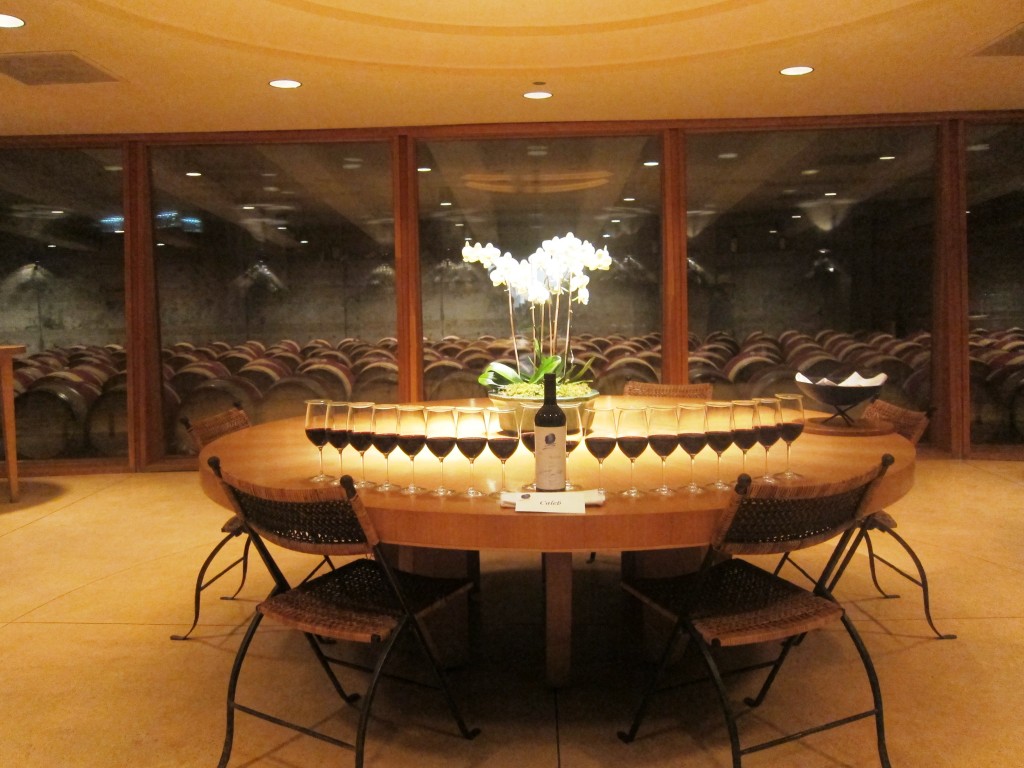 Variety is the spice of life, and the designers of Opus One's tasting room know this better than most. From a mix of modern and traditional to using a semi-submerged space to a terrace with spectacular panoramic views, this has become one of the premier destinations not just for good wine but for a tasting room experience unlike anything else.
Urban Grape, Boston's South End, Massachusetts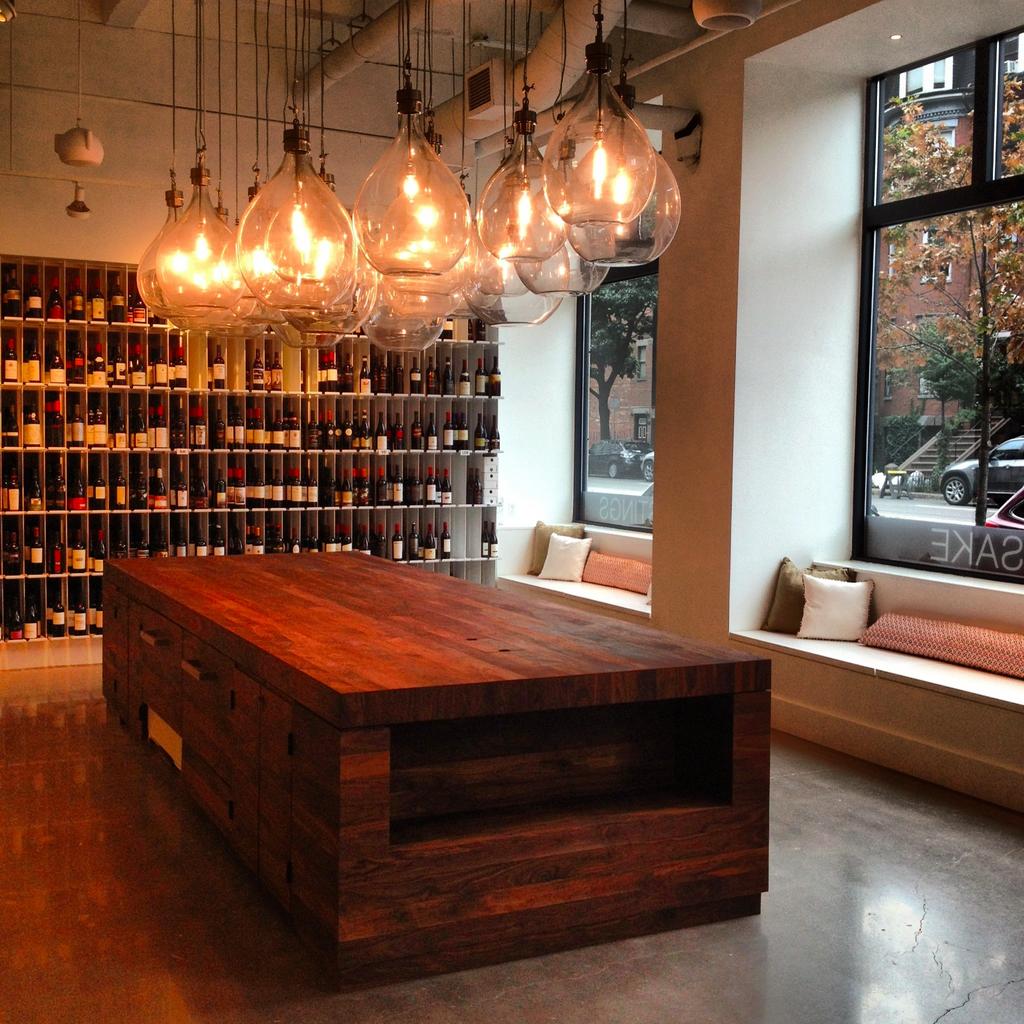 You don't have to drink your wine in the dark anymore thanks to this stylish Boston tasting room that shelves bottles according to weight and not varietal. The space is an open, loft-like area, with clean lines, lots of white, and sparse furnishings giving it a clean, modern feel. In addition to the progressive set up, the space and staff are welcoming to everyone, from experts to those just venturing into wine discovery.
Charles Smith Wines Tasting Room and World Headquarters, Walla Walla, Washington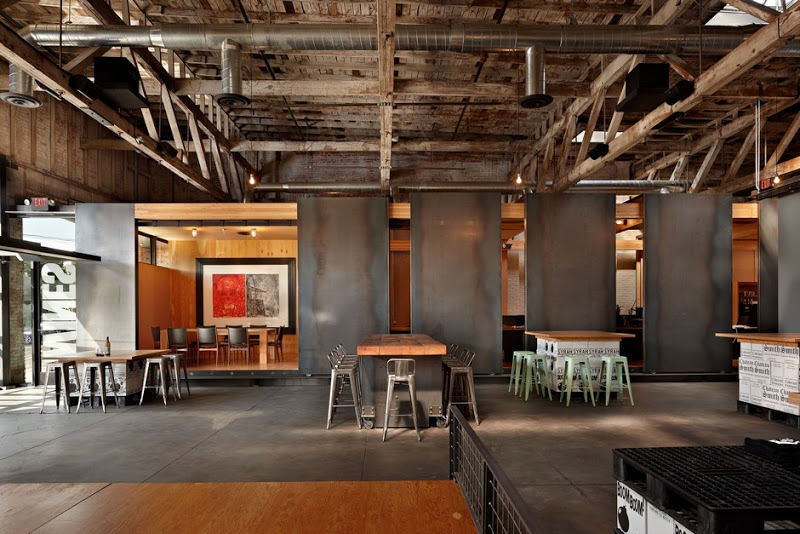 Housed in a former auto electric building the space uses several original features as its design base, giving a different aesthetic than most wine rooms. The building has retained its original skeleton, the wood ceilings, brick walls and concrete floor still in place, but the garage doors have been replaced with pivot doors opening the space onto a sidewalk seating area and the street outside.
With rough stone walls and high polish wood giving the room a traditional feel, O Chateau is one of the favorite spots for wine right in Paris and offers a variety of phenomenal tasting experiences. Whether you want a light wine and cheese lunch, cognac tasting, all day champagne tasting or dinner and tasting and no matter what size the group, O Chateau can give you a great experience with wine. Booking is available through their website and gives descriptions of each type of tasting.

You don't have to leave the city and drive to the Hamptons for wine tastings anymore. This artsy space in Brooklyn provides tastings of a variety of Long Island wines right in the city. From seminars and tastings to a place to hang out with a glass and a snack, the space is inviting and warm. And, in true Brooklyn style, it bends the rules and also offers spirits – be sure to taste some of their interesting takes on whiskey!
No matter where your travels take you, chances are there is an opportunity for tasting good wines in a beautiful setting. Comment below with your favorite tasting room. Haven't been to one? Which of these ten would you want to try?