Whether you own a restaurant, have a wine room in your home or simply want to highlight some of your favorite bottles (or your full collection), having a wine bottle rack that matches your style is a beautiful addition to any space.
Here are ten options for creating a wine-friendly space.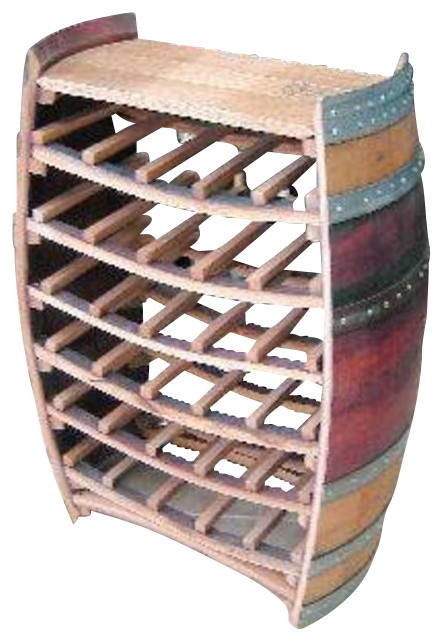 This design, available from Houzz, uses reclaimed oak wine barrels to offer a larger display for 36 bottles.  The countertop allows for keeping the open bottle as your guests enjoy something from your collection.  A versatile piece this could fit in a tasting room (consider using several as tables for two), restaurant, your dining room or, as a gorgeous touch, the deck of your boat.